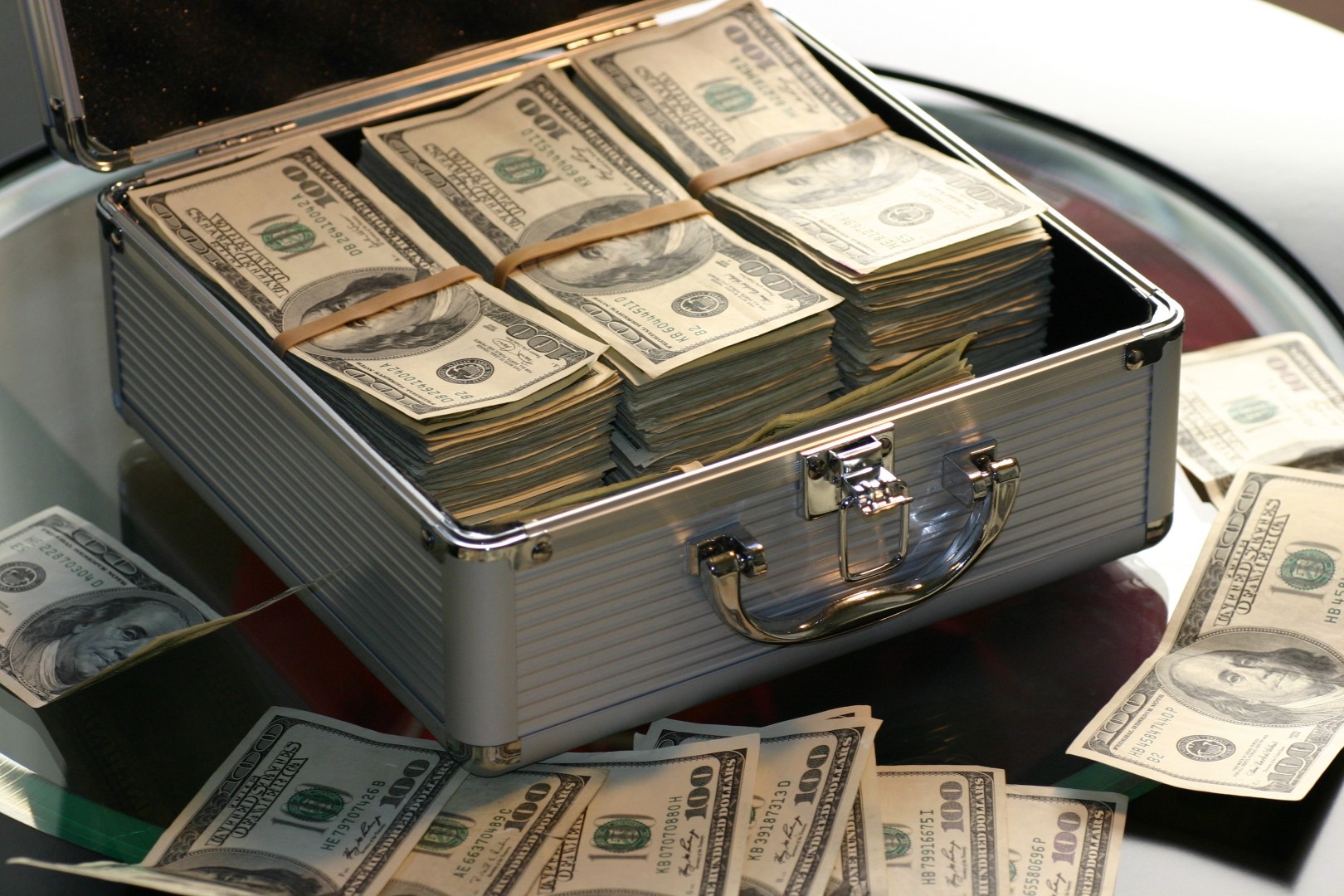 The down payment on the home you hope to buy may be dependent on your location and your situation. While many financing options exist, buyers may put down 0-20%. A higher down payment may allow you to save money over the length of your mortgage with lower monthly payments and lower interest rates. However, a lower down payment may make your purchase more achievable. Keep in mind that a down payment should not be confused with earnest money, which typically is 1% of the offer price and held by a broker or attorney. Earnest money represents the potential buyer's seriousness at the time of offer and may be forfeited if certain timelines are not observed as stated in a contract.
WHAT IS A DOWN PAYMENT?
The down payment is cash representing a percentage of the home price; the balance of the price comes from a mortgage loan. Lenders award buyers who make a 20% down payment with lower mortgage interest rates, better home loans, and smaller monthly payments. Bank statements are necessary to provide "proof of funds" for at least the amount required for your down payment.
WHAT ARE MY DOWN PAYMENT OPTIONS?
For those buyers who do not have 20% of the purchase price for a down payment, increased upfront fees, higher monthly payments, and ongoing interest may result. These add expenses to overall homeownership. In rare circumstances, some lenders provide 0% down payment loans, which come with high-interest rates, require large monthly payments, and require private mortgage insurance (PMI).
WHAT IS PMI?
PMI is a monthly premium required for all loans with less than a down payment of 20%. PMI is intended to reimburse the lender if a borrower defaults on a home loan; payments range between 0.3-1.5% of the total mortgage amount per year.
0% DOWN PAYMENT
If a borrower is granted a loan with a 0% down payment, it's important to know that when at least 20% equity in the home is reached, most lenders will allow the cancellation of PMI premiums. For an additional cost of $300-500, a private appraiser may assess the home to confirm that the home has achieved 20% market equity. Qualifying for a 0% down payment loan requires credit history that is considered great to excellent to ensure that the borrower will be able to repay the loan. These programs are available to active and retired servicemen and women and those who live in rural areas.
3.5% DOWN PAYMENT
The Federal Housing Administration (FHA) allows first-time homebuyers to purchase with a down payment as low as 3.5%. To qualify for an FHA loan with a down payment of 3.5-20%, a borrower's FICO credit score must meet a minimum of 580+. Borrowers who hope to get an FHA loan should also know that they require an upfront mortgage insurance premium (UFMIP), a one-time charge of 1.75% of the total home loan, which may be paid at closing or rolled into the mortgage amount. FHA borrowers also must pay for monthly PMI, perhaps for the entire loan term and not just until equity reaches 20% if the loan-to-value ratio (LTV) is greater than 90% at the start of the loan.

WHAT IS LTV?
LTV is described as the total mortgage amount divided by the home's value. For example, with a 3.5% down payment on an FHA loan on a $500,000 house, the remaining loan amount is $482,500. Dividing this figure by the total price results in an LTV of 96.5%; PMI monthly will be $201 for the 30-year life of the mortgage, adding $72,360 to the total home price over time.
10% DOWN PAYMENT
Down payments of 10-15% earn more favorable loan conditions. With a credit score of 620+, conventional loans are available for lower interest rates and lower monthly payments, saving money over the life of the loan. Every little bit helps, also. Even a 1% difference can make an impact. For example, a 30-year mortgage with 5% interest requires a monthly payment of $3,204, while a 4% interest rate on the same loan costs $2,902 monthly; this represents a savings of $108,360 over the length of the loan. With a 10-15% down payment:
FHA and conventional loans are both available. Conventional loans require a higher credit score since they are not federally insured.
With a 10% down payment, FHA loans require a credit score of 500-579+.
PMI is required.
If LTV is 90% or less, at signing, the borrower pays PMI for the mortgage term or 11 years, whichever comes first.
20% DOWN PAYMENT
With a 20% down payment, most people can obtain a mortgage with proof of funds. With no PMI required, the borrower saves $200-300 monthly based on the loan amount. Because there is a 20% investment, the home earns immediate equity, and the property will most likely be profitable is the owner needs to sell sooner than expected.
MORE THAN 20% DOWN PAYMENT
For those who can afford more than a 20% down payment, upfront and ongoing costs are eliminated. Additional benefits include increased equity and a better interest rate. Bringing a high down payment to a home purchase affords a better chance of receiving a mortgage, regardless of credit, lower upfront fees, lower monthly payments, and higher home equity from the beginning. Conversely, low down payments have the negative features of higher interest rates, increased total price of the home over time, higher monthly mortgage payments, and monthly PMI payments. First-time buyers should also remember that closing costs of up to 2-3% of the total loan amount will be required before they receive the keys to their new home.
You may have some options if you find that you need more money for a down payment than you have available. Consider borrowing money from family and friends; consult your lender or financial advisor about the amount that you may receive as a gift with the amount being taxed. Investigate withdrawing a loan from your 401k or retirement account; determine in advance how this might incur a tax penalty. If you automatically send some of your earnings to savings, consider using that money toward your down payment. If possible, budget your absolute monthly needs and only carry cash to cover them; not using charge cards can be a good deterrent to over-spending. Analyze your spending by looking at the last six months of bank statements; where does your money go? Cut everyday costs with smart comparison shopping, making your coffee at home, eating out less, etc. Consider your recurring monthly bills for internet, gym memberships, and any others that may be negotiable.
Ask your lender if down payment assistance (DPA) programs are available to assist with your purchase. These may be an option if you qualify for a primary mortgage, want to purchase a primary residence, complete homebuyer education, haven't owned a home in three years, and have a minimum primary mortgage investment as low as 3%. Other considerations include homebuyer income, homeownership history, occupation, and home sale price. Homeowners that have lived in the house for over 30 years without paying the DPA mortgage, must begin paying immediately, or borrow against the value with a home equity loan; failure to pay the home equity loan will cause forfeiture of the house.